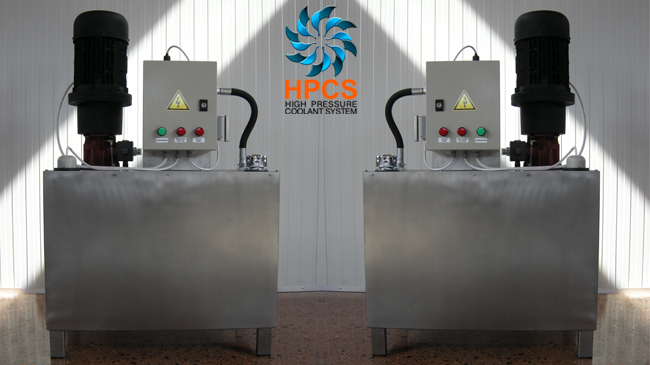 HIGH PRESSURE COOLANT SYSTEM
High Pressure Coolant System (HPCS) is installed in machine tools such as machine centers or CNC units to improve their productivity.
HPCS is generally used to remove the chips, the machine heat and attains a smoother machining surface.
Machines chip removal prevents the cutting tool from breaking and damaging the machined surfaces.
HPCS reduces the time for machining the details and it is especially effective in drilling deep holes >5D.
TECHNICAL SPECIFICATIONS OF HPCS:
Coolant pressure – 15-70bar
Power supply – 380V
Coolant filtration – 60µm as standard and 25µm as optional feature, with dual 60µm and 25µm filtration available upon request.
Clogged filter visual and sound indication.
Pressure gauge for system pressure measurement.
Suitable for all CNC machine types.
Unit coolant level control – upper and lower level.
Unit coolant level control – dry run protection for the pump/s in the unit.
Stainless material enclosure